She may be a hot mess, but at least Lindsay Lohan has a sense of humor.
It's back to the grind for the troubled actress, who was found unresponsive and treated by paramedics Friday after a 911 caller reported she was unconscious.
Back on the set of her new movie Liz & Dick the same day, Lohan - whose rep said she suffered from exhaustion and dehydration - was laughing it off.
"Note to self..." the 25-year-old actress Tweeted afterward.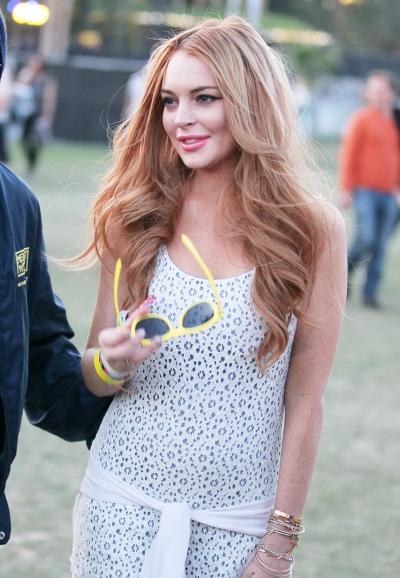 "After working 85 hours in 4 days, and being up all night shooting, be very aware that you might pass out from exhaustion & 7 paramedics MIGHT show up @ your door."
"Hopefully they're cute. Otherwise it would be a real letdown."
Hopefully they were indeed. Well played, Lindsay Lohan .
Her rep Steve Honig said that Lohan "was examined and is fine" and said her condition was due to her "grueling schedule" on set of the Lifetime movie.
Honig added that no drugs or alcohol were involved in the incident, which is probably true ... but it tells you something that he even needs to say so.
PS : I came back from a 10 days trip in Macedonia on Monday so I'm so sorry I'haven't written here last week :'( .
Hope u forgive me .
Yours , sincerely Ilva/pinky _star97